CUMUCORE. The step towards 6G
Industry automation is a new area for mobile technology. There is a need to get rid of Ethernet cables in factories for many different reasons. Autonomous vehicles are self evident, you can't have an Ethernet cable running after Automated Guided Vehicle (AGV). Factory floor plans are easier to change when there is no IT/signaling cables to be replaced. Cabling is also very expensive, especially installing cables. Cables also have hazardous sparking risks so there are many good reasons to reduce cabling to minimum in the factories.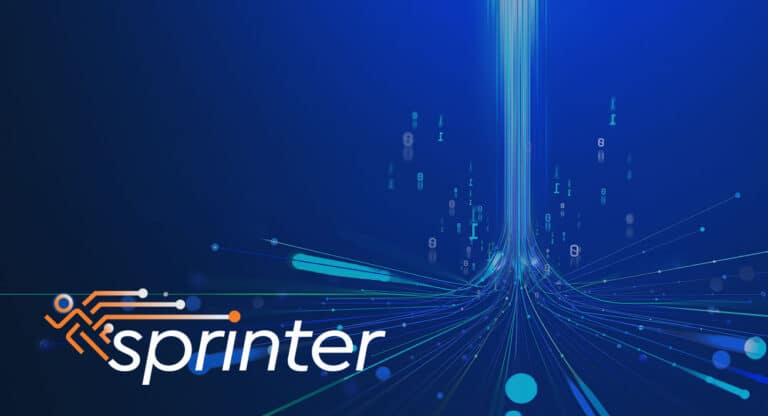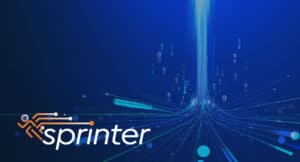 Projects around 6G are getting launched. SPRINTER is a EU funded project aiming to provide a low cost, low power consumption and high throughput network to be used in Industry4.0 use cases. What is predicted to be the cornerstones of 6G? Traditionally air interface capacity has increased significantly from generation to generation. Same time end-to-end latency has decreased. This trend will continue in 6G. On the energy consumption side watt per Mb/s will also decrease significantly. These are very important performance KPIs because the level of automation in our societies will increase.
But what does this mean for the Mobile Core?
Let's see it by reviewing the objectives of SPRINTER project:
Develop InP-EML arrays, GaAs-VCSEL arrays, and InP-PD arrays, as the key optical components for low-cost and energy-efficient transceivers supporting an aggregate data rate of 200 Gb/s. For Core this means higher capacity. Core needs to be able to manage TB capacities with the same HW footprint than today.
Develop an ultra-fast tunable InP/Si3N4 external cavity laser, a LNOI-MZM and an InP-MZM as the key optical components for ultra-dynamic optical transceivers supporting data rate of 10 Gb/s. For Core this means latency optimization and capability to manage transport.
Develop a hybrid photonic platform supporting ultra-low latency FSO and mmWave communication links toward a remote node, acting as a virtual fiber extender of a fixed fiber-optic network. For Core this means latency optimization and capability to manage transport together with network slicing functionality.
Develop 3D PolyBoard motherboard to host a novel ROADM for SDM networks. For Core this means. For Core this means further developing subscriber management functions.
Develop energy-efficient CMOS and/or SiGe BiCMOS circuits and control units for SPRINTER prototypes. For Core this means to support new energy efficiency features to optimize electricity consumption and capacity going through the network.
Develop a unified network platform that supports Time-Sensitive Networking over SDN infrastructure and enables reliable and real-time communication with guaranteed service quality. For Core this means further developing TSN functionality by increasing synchronization accuracy.
Perform the physical and system integration of SPRINTER prototypes. For Core this means delivering working 6G Core for the project use cases.
Evaluate the system performance of all prototypes and demonstrate the operation of the SPRINTER system in realistic industrial environments. For Core this means delivering working 6G Core for the project use cases and measuring end-to-end performance.
From Core perspective throughput even in small networks will increase from Gb/s range to Tb/s range. From Industry 4.0 use cases perspective there is a requirement to improve Time Sensitive Network (TSN) functionality and especially accuracy. The more precious and reliable synchronization can be delivered to the machines the faster we can run them. To achieve high TSN accuracy there needs to be careful management of Transport resources. All this needs to happen in a very dynamic environment.
Cumucore has inhouse developed mobile Core that is in use in 4G and 5G networks. Cumucore is a containerized virtual Core that is 3GPP compliant inside out. This means in practice that not only external interfaces but also interfaces between functions are 3GPP compliant. Being also internally 3GPP compliant makes it easy to try out new not yet standardized features or when improving existing features they can be tested with the existing devices.
Cumucore has years of experience developing and deploying TSN systems. Cumucore will continue work as a member of the Sprinter project. We are eager to deliver tools that will enable more Industry 4.0 use cases to come into reality in the future.
Feature comparison: 5G SA vs 6G
NPN feature

5G SA

6G

Core capacity need

Giga Bytes

Tera Bytes

Frequencies available

Maximum GHz

Maximum THz inc free space optics

Supported use cases

eMBB, URLLC, mIOT

eMBB, URLLC, mIOT + High capacity & High reliability

Power consumption

Not the highest priority

Highly optimized

Core architecture

ESB

SOA